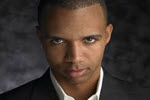 Phil Ivey, a poker ace that is known throughout the world has been under hot water during this year. He has had financial issues plague him multiple times throughout the year and he was found of cheating at an online casino in Britain. Today it was revealed that Mr. Ivey did indeed cheat and due to his actions he will now have to close down his poker tutorial website as he has a multi-million dollar lawsuit still in effect with the casino that accused him of cheating.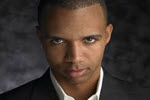 Phil Ivey knew that he couldn't operate a poker casino but he still wanted to make money which is why he started a website in which he provided poker coaching to punters and also offered a social aspect to the website where players could speak with him. This website has a lack of financial support and it didn't have the support from other professional poker players. This meant that Mr. Ivey was taking all of the money from the website and not dumping any back in which resulted in server issues. Mr. Ivey had to shut down his poker tutorial website within the first eight months of its operations.
Phil Ivey will still has a form of income though as he is working with the California Pala Tribe in order to bring regulated online poker to the state of California. We will inform you of what happens with Phil Ivey and his future with the British Courts. We suspect the worse penalty will be given to him.