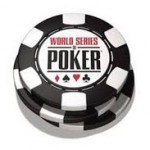 The World Series of Poker, a website owned by Caesars Interactive Entertainment that operates within the state of New Jersey has officially seen its traffic rise this month. This came as a major shock to a lot of people as online poker in New Jersey has been failing, so much so that certain casinos have considered to shut down that portion of their casino. It seems that due to the combined player pool agreement made earlier on this month with 888Poker, a significant increase in player traffic has occurred.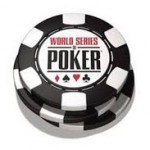 The traffic as WSOP Online has gone up nearly 50% within the last week and a half. 888Poker also saw a boost in their player activity of 75%, the reason both of these casinos are seeing more activity is because players can switch between both poker firms to play different games. It allows for both casinos to have access to all of the players but still make their own profit without having to share amongst one another. It's essentially a friendly gesture that helps everyone involved.
This is great though as it means poker punters in New Jersey will now truly have an exciting gambling experience that can be altered at any moment for the better. Anyone who wants to experience either one of these platforms can easily do so by signing up with either one of these casinos, your account will work on both platforms. We shall keep you informed on how well the World Series of Poker & 888Poker are doing in the future.