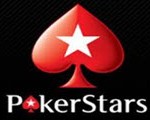 PokerStars is a world renowned poker room that is available to players throughout the world. In a shocking twist of events, PokerStars announced that they have gone live with games from Net Entertainment, thus allowing for a series of games to begin making their way to the poker site. This is thanks to the purchase of Full Tilt and PokerStars early last year by Amaya Gaming.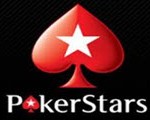 This is also thanks to the fact that Full Tilt Gaming has had the Net Ent platform for a long period of time now and the transition will be easy. The introduction of these new games are in order to broaden the horizon of the PokerStars name. By allowing for a variety of different games to be offered of such a famous branded casino such as this it'll allow for thousands of new players to come to the market. As of right now those in Bulgaria, Estonia, Germany, Italy, Belgium, France, Denmark, Italy, Spain and the United Kingdom can all experience the Net Ent platform on PokerStars right now.
This appealing new aspect as this casino will not just only bring a new type of player to this casino but it'll also allow for Net Entertainment to grow as a software developer & thus by create far more astonishing slots in the future. As of right now the games are currently being transitioned over but all the latest & greatest slots from Net Entertainment are available to be experience at PokerStars!