How to act when Splitting a Hand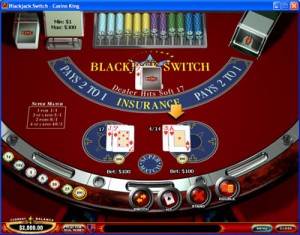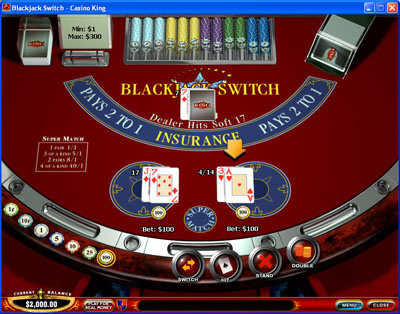 Blackjack rules will often control if you are allowed to split or re-split your hand, in this article we will closely take a look in the means and proper moments when these splits or re-splits should be done. It is often a significant part of the game and should not be taken lightly.
When you've been dealt the first two cards you're given and the dealer has handed all the other players there cards as well as the up card, when you have viewed the hand given to you you're confronted with a lot of decisions to make. If the two cards you hold is a pair then most likely you will not be able to split them.
A pair is any two cards that hold the same value, for example two fives, two kings, two eights. Remember though that some blackjack games will give you the chance to split the cards you have that are the same but not alike. What were meaning is any card valued at ten these being a jack, queen, king or a ten.
When this happens the dealer will break up the cards and it is expected that you place a wager when this happens that is equivalent to your original bet you placed at the beginning of the game.
When you have given your new bet the dealer will hand you a new card to each split card you had before. Once again this has to do with the type of blackjack game you are playing, if you are dealt one more pair than we recommend that you split the hand again, After doing so you will have the choice to make another wager and we suggest you do so.
After this is all said and done you continue to play the game at the same level you were before with single hands. One of the larger differences in the rules is that an ace can be split only once and afterwards you will only be dealt a single card. The ace will be dealt a ten or valued at a ten this shall not be classified as a blackjack moment but a 21 instead.
The majority of blackjack games will only give you the chance to split a hand at the limit of three times. This means you will play a maximum of four hands but be sure to check the variant of the blackjack game because the rules are placed for you to read on a smaller sign next to the dealer to make sure you obey the house rules of the game.
One of the more common mistakes a rookie player of blackjack will do is split a pair with a ten or a card valued at ten. This is something be highly recommend you do not do no matter what the dealer might have up his sleeve, It is not a wise wager.
Another haunting decision to be made in blackjack is whether you should split a pair of aces. This choice is a much easier one to make than splitting a ten or a card valued at ten. It's recommended that you split the pair but this does mean you will have to make another wager after doing so.