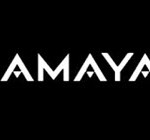 Amaya Gaming Inc, a Canadian based gambling firm has announced today happily that they've receive their New Jersey Gambling License. This means that Amaya will now be able to offer their poker services within the state, meaning that PokerStars & Full Tilt Poker will now become available to all New Jersey Citizens.
Technically Amaya hasn't received their full gambling license as of right now. Instead they've been granted a waiver which'll allow for them to start offering their services earlier. Essentially this guarantee's them their license. All of their video poker services through the Full Tilt & PokerStars brands will now be offered through the Resorts Casino Hotel servers.
As of right now Amaya through their two brands as ninety five million registered users throughout the world. Offering their services in New Jersey will allow for them to reach a new level of popularity and possibly reach the 96 Million mark. This gambling license wasn't easy for Amaya to receive as the New Jersey Division of Gaming Enforcement conducted a total of twenty sworn individual interviews in order to ensure that this company is honorable.
They had to go through this detailed process thanks to the previous owners of PokerStars & Full Tilt operating in an illegal manner. Luckily the Rational Group has long been dissolved and these poker platforms can finally regain their honorable name within the United States of America. Amaya has been trying to enter this market for two years now, finally their goals have been accomplished.